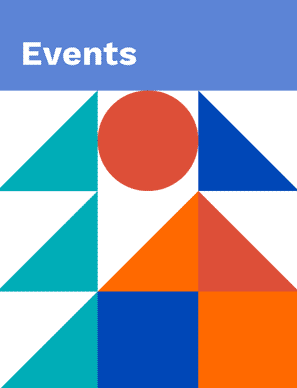 7 events,
Join the "JB and the Jammers" each Monday afternoon on the Plaza for some lively music. Parkgate Plaza - Under the Tent! M 1:00pm – 3:00pm (except August 2) Free
4 events,
Keep your brain fit with group crosswords. Meet Ava, our volunteer host and enjoy the company of other seniors while working on a virtual New York Times crossword puzzle. Working together is what makes this puzzle a breeze. Tuesdays at 10 am Email Ava to get the Zoom link: ava.hughes19@gmail.com
2 events,
All youth grades Group A: July 15 & July 29 Group B: July 22 To RSVP, register HERE You must have a DnD Membership to RSVP.
2 events,
Grades 8-12 Please RSVP HERE to join. July 9: Ice Cream Sundaes July 16: Trivia Night July 23: Badminton Match
All Youth Grades (Grades 5-12) Must RSVP HERE to join.
3 events,
Keep your brain fit with group crosswords. Meet Ava, our volunteer host and enjoy the company of other seniors while working on a virtual New York Times crossword puzzle. Working together is what makes this puzzle a breeze. Tuesdays at 10 am Email Ava to get the Zoom link: ava.hughes19@gmail.com
5 events,
Join the "JB and the Jammers" each Monday afternoon on the Plaza for some lively music. Parkgate Plaza - Under the Tent! M 1:00pm – 3:00pm (except August 2) Free
3 events,
Keep your brain fit with group crosswords. Meet Ava, our volunteer host and enjoy the company of other seniors while working on a virtual New York Times crossword puzzle. Working together is what makes this puzzle a breeze. Tuesdays at 10 am Email Ava to get the Zoom link: ava.hughes19@gmail.com
5 events,
Join the "JB and the Jammers" each Monday afternoon on the Plaza for some lively music. Parkgate Plaza - Under the Tent! M 1:00pm – 3:00pm (except August 2) Free
3 events,
Keep your brain fit with group crosswords. Meet Ava, our volunteer host and enjoy the company of other seniors while working on a virtual New York Times crossword puzzle. Working together is what makes this puzzle a breeze. Tuesdays at 10 am Email Ava to get the Zoom link: ava.hughes19@gmail.com