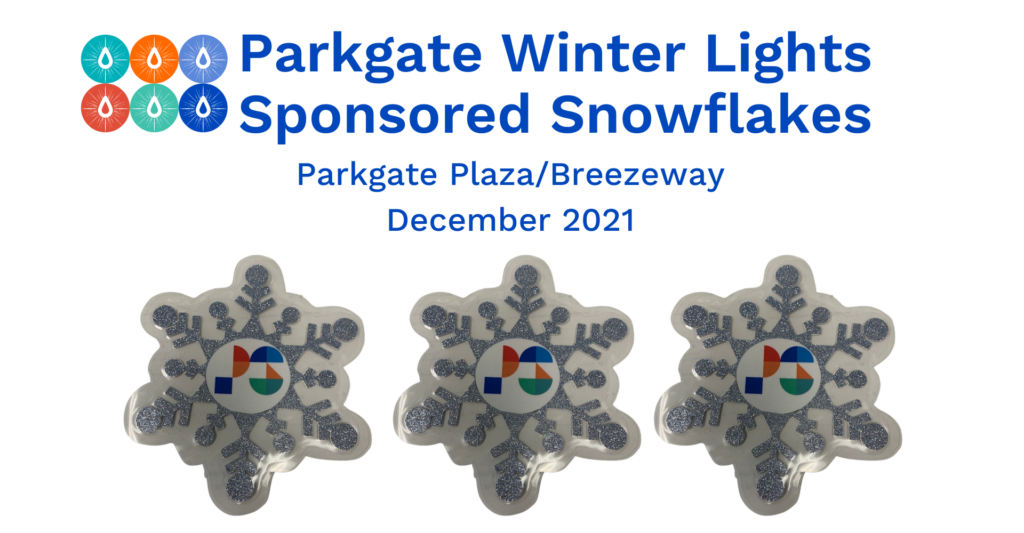 During the month of December, we fill the walkway between Parkgate Community Centre & Parkgate Library with beautiful sponsored snowflakes.
As part of Parkgate Winter Lights 2021, we are decorating the breezeway – the covered walkway between Parkgate Community Centre and the Library – with lights & beautiful snowflakes with the names of sponsoring organizations & businesses.
On Friday, December 3rd from 4 – 7 PM we will also hold our annual holiday celebration outdoors under the breezeway and in the plaza. The sponsored snowflakes will be on display that evening and for the full month of December.
Sponsors' names and logos will also be displayed on the main stage during the Winter Lights event on December 3rd.