Welcome to
Parkgate Society!
Creating opportunities for our community to live life better.
Parkgate Society
News
Stay up to date on news and events!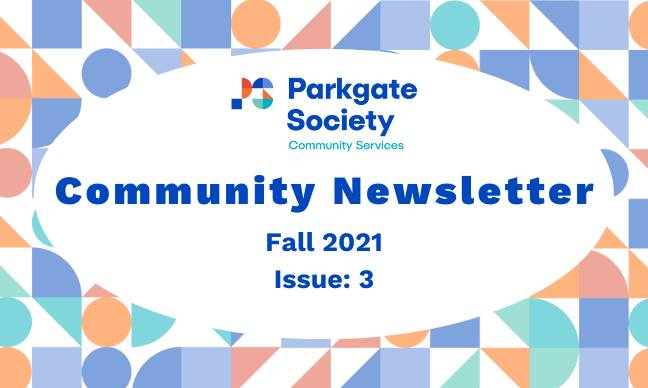 The Fall 2021 Parkgate Community Newsletter is now out! You can find out about all the activities and events happening at Parkgate Society this autumn.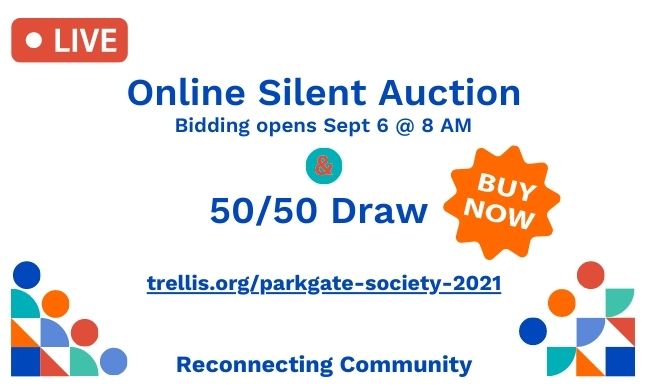 Parkgate Society's Silent Auction website is now live! Bidding starts Sept 6th but you can take a look now at all the great items that are up for auction. We also have a 50/50 draw and tickets for 50/50 are already on sale! The winning ticket will be drawn on September 11th at Parkgate Community Days. Funds raised help us offer the high...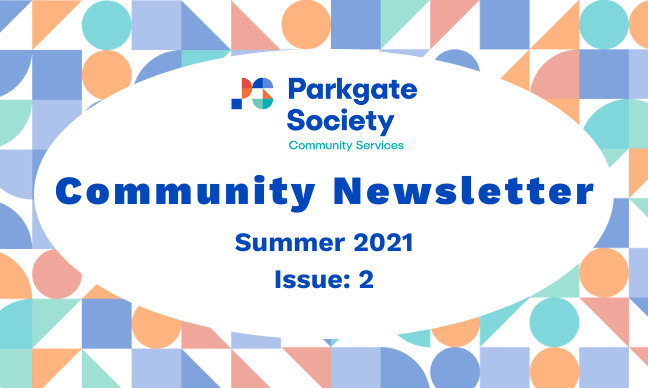 Our Summer Newsletter is published! With BC vaccine rates high and restrictions lifting, we are looking forward to welcoming more people back for in-person programming and events. I hope you will take a moment to read our newsletter and learn about all the things we are doing this summer at Parkgate Society.
About Parkgate Society
With a vision of a vibrant, connected community, Parkgate Society creates opportunities for people in our community to live life better. We support this vision through the development of a unique and diverse blend of accessible low-cost and no-cost programs and services, created in direct response to community needs; primarily serving children, youth, families, and seniors.
We continually strive to find new opportunities to help us enhance or increase our community programs, community involvement, and community engagement.
Community-inspired, Community-supported, Community-driven
Parkgate Volunteers
Are you looking for a way to connect with our community? We would love your help!
We have many volunteers of all ages who share their passion and skills with us and help to make our community a special place.
Email our Volunteer Coordinator to learn more about how you can volunteer with children, youth, seniors, or at special events.