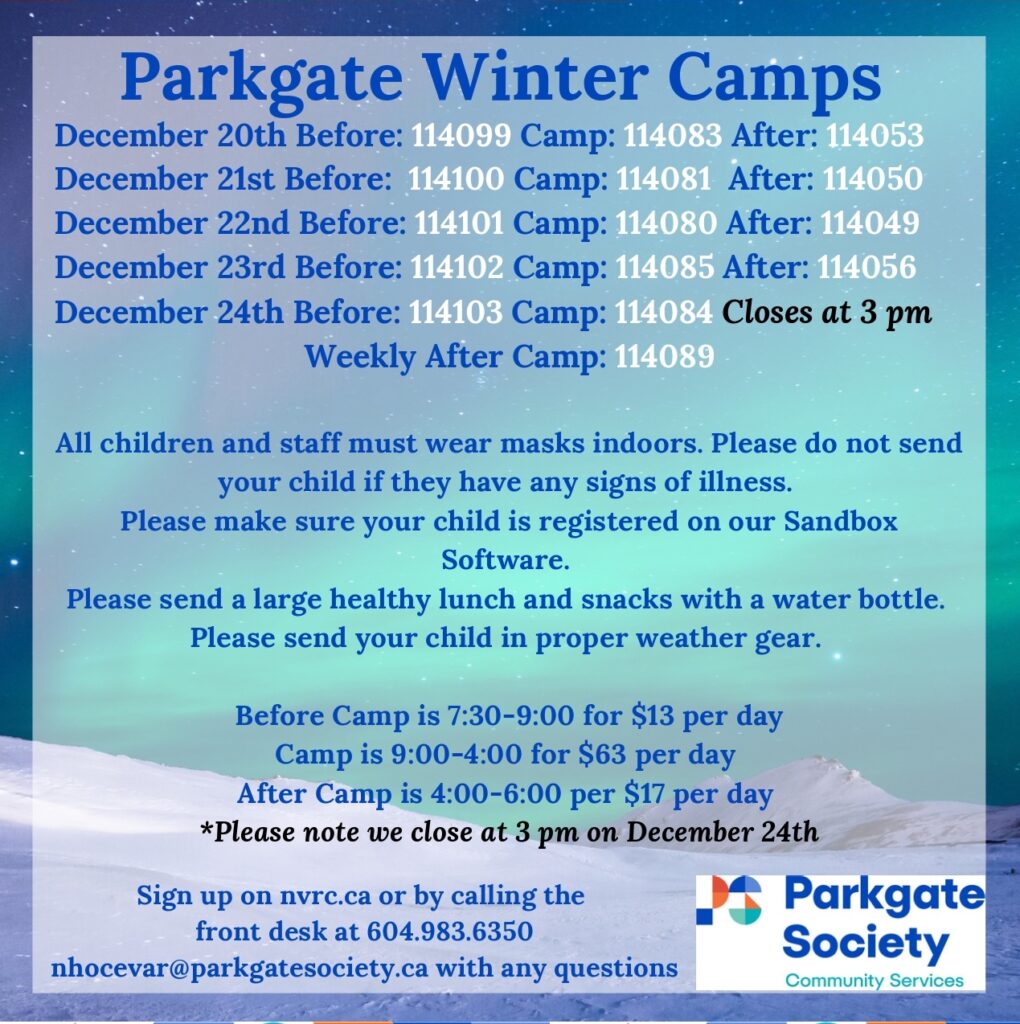 A great experience for children ages 5 -12!
We offer fun-filled full and half day camps on school closure days such as pro-D days and during winter, spring, and summer vacations. Our Day Camps are open to all children, regardless of whether or not they are enrolled in our School Age Care Program.
School holidays are all about being active and engaged while also spending as much time as possible in our beautiful outdoor surroundings and at local major city attractions like Science World, the Vancouver Aquarium, Grouse Mountain, Lynn Valley Ecology Centre, and many more. When we are not out exploring, our programs are held in our safe, fully licensed facilities. We offer a large variety of activities and theme days, all guided by our team of experienced and energetic leaders.
2021 Summer Day Camp Registration Process:
Register your child / children for Parkgate Society's Day Camps on NVRC's Website.
Return to this page and follow the link here to "Day Camp Forms" to fill out our online registration form. This must be filled out before your child / children can attend camp.
For information on Youth Camps (grade 8+) visit our Youth Summer Camps page.
"It was amazing. My children loved camp. They were active and happy children. I can assure you that I will continue to enroll my children in future activities with Parkgate Society. Thank you from my family to your family !!!"
–Parent
Volunteer with us
Are you looking for a way to connect with our community? We are looking for volunteers of all ages who want to share their passion and skills with us and help to make our community a special place.
Contact our Volunteer Coordinator to learn more.
Support Parkgate Society
Parkgate Society relies on donations of any amount from community members just like you.
Your support helps ensure Parkgate Society continues to provide community services to our friends and neighbours on the North Shore.