Monthly Leisure Bus Trips
Explore the interesting sights of Lower Mainland in the comfort of our Society's private bus! Our monthly Leisure Bus Trips will take you to a variety of destinations. We also have our twice-monthly Seymour Access Bus trips for those who have a harder time getting out and about. All trips depart from and return to Parkgate Community Centre. For details of upcoming trips, please check the seniors' bulletin board by the Front Desk.
Sunflower Festival: Wed, Sep 13
The festival will span 20 acres and include 45 varieties of sunflowers, other summer flowers and a field of barley. There will be a u-pick field of five varieties of sunflowers. Lunch in the picnic area, bring a packed lunch.
Canadian Museum of Flight: Wed, Oct 11
An aviation museum in Langley. The museum has over 25 civilian and military jets, piston driven engine aircraft, gliders, and helicopters ondisplay. Lunch after at Adrian's at the Airport.
Cirque de Soleil; Kooza: Sun, Nov 5
Between strength and fragility, laughter and smiles, turmoil and harmony,the show explores themes of fear, identity, recognition and power. Theshow is set in an electrifying and exotic visual world full of surprises, thrills,chills, audacity and total involvement!
December Bus Trip: TBA
Dine-Out Festival: Wed, Jan 17
Hundreds of restaurants are offering three-or more course menus at selectprices. Katie and Christina will select a wonderful restaurant to share aculinary experience with you!
JJ's Restaurant at VCC: Mon, Feb 12
Everyone's favourite! Kitchen and service run by students who are in their2nd level of cook training. Enjoy a reasonably priced, three-course a-la-carte lunch produced with passion, care and guidance from ChefInstructors.
Seymour Access Bus
The Seymour Access Bus is for older adults who have difficulty navigating transportation and who need extra support to get out of the house. Shop for groceries, prescriptions, and other essentials or just enjoy an afternoon out with companions.
Thursdays from 10:30 am – 2:30 pm
Sept 14
Sept 28
Oct 12
Oct 25 
Nov 9
Nov 23
Dec 14
Jan 11
Jan 25
Feb 8
Feb 22
Mar 14
Mar 28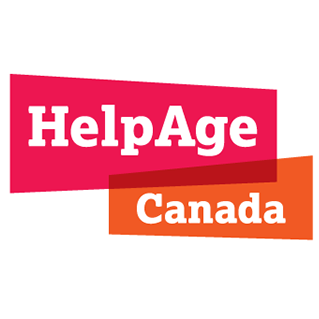 Volunteer with us
Are you looking for a way to connect with our community? We are looking for volunteers of all ages who want to share their passion and skills with us and help to make our community a special place.
Contact our Volunteer Coordinator to learn more.
Support Parkgate Society
Parkgate Society relies on donations of any amount from community members just like you.
Your support helps ensure Parkgate Society continues to provide community services to our friends and neighbours on the North Shore.