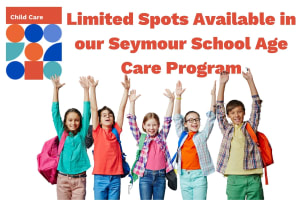 Parkgate Society Child Care Programs has limited spots available immediately in our Seymour School Age Care Program (before/after school care) for children who attend either Sherwood Park Elementary or Seymour Heights Elementary School. The Seymour Child Care Centre is located adjacent to Ron Andrews Pool off Mount Seymour Parkway.
To submit a child care application: please email: children [at] parkgatesociety [dot] ca
Please include the following information in your email:
Your contact name and phone number
Child's name
Child's birthdate
Male or Female
Name of school the child attends
Preference for part-time (2 or 3 days per week) or full-time (5 days per week) care.